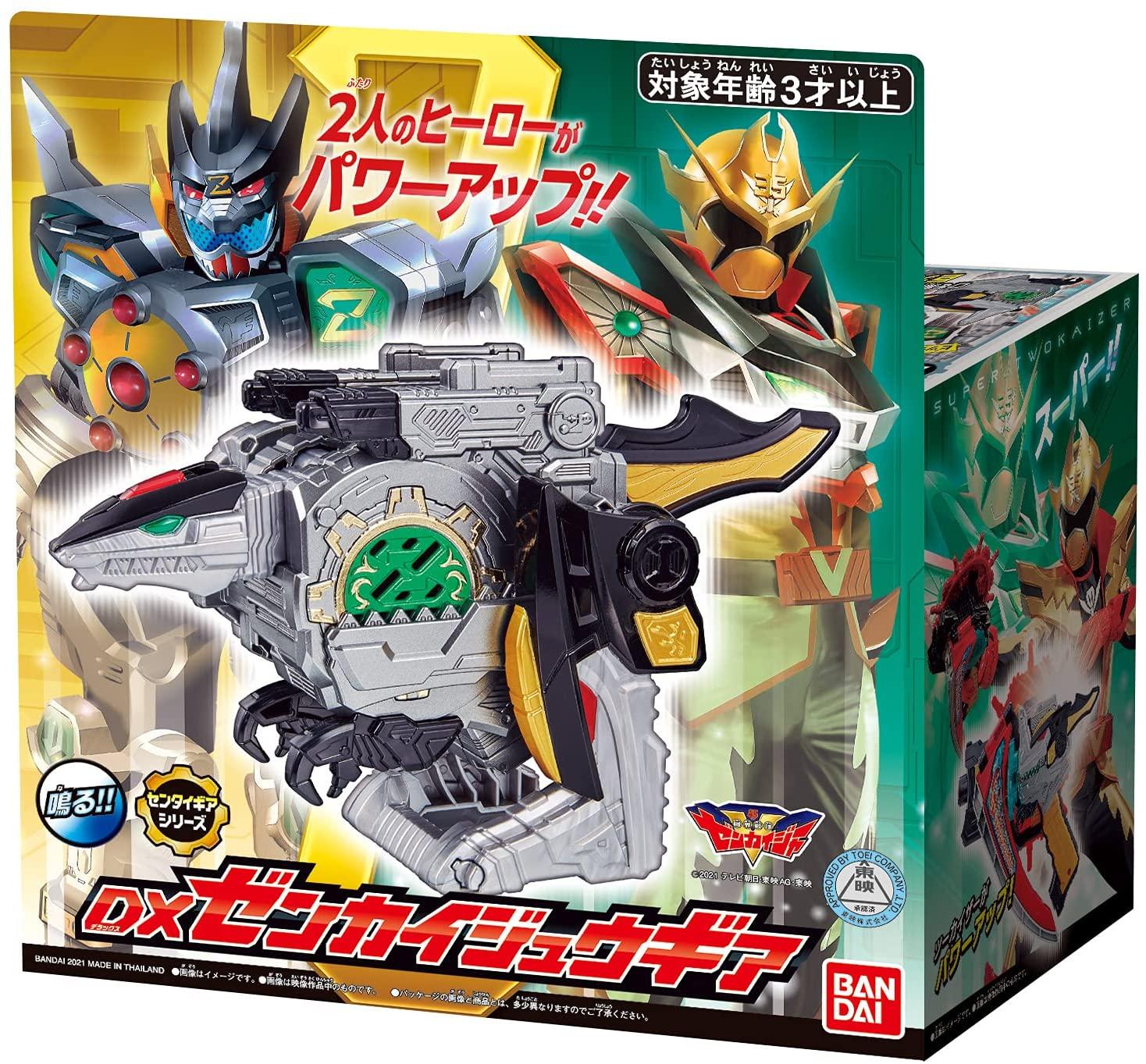 Bandai Kikai Sentai Zenkaiger DX Zenkaiju Gear
Product information
$55.00
Description
Bandai Kikai Sentai Zenkaiger DX Zenkaiju Gear
Additional details
The Zenkaiju Gear (ゼンカイジュウギア Zenkaijū Gia) is a special, sentient gear created by Flint that is used by Zenkaizer & Twokaizer to transform into their Super forms. Chomping with the mouth in Sentai Gear Mode once allows them to become Giant Super Zenkaizer and Super Twokaizer SD, respectively. Chomping once again afterwards combines the two into ZenKaijuOh. Secchan only intended for Flint to build one for Kaito's usage, but to his surprise she also built a second one meant for the World Pirates.
The Zenkaiju Gear's Kaiju Mode is based on the V-Rex, while its Sentai Gear Mode is modeled directly after Dragon Caesar's head.
You found other places with cheaper price?
Contact us here [email protected] so we can list it here for everybody!