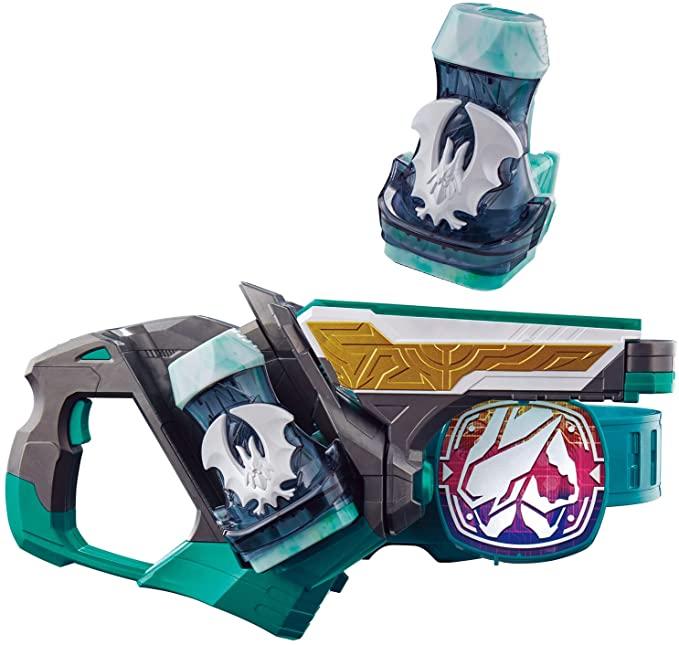 Bandai Kamen Rider Revice Transformation Belt DX Two-Sai Driver
Product information
$121.00
Description
Bandai Kamen Rider Revice Transformation Belt DX Two-Sai Driver
Additional details
The Transformation Belt Two Sidriver (変身ベルト ツーサイドライバー, Henshin Beruto Tsū Saidoraibā) is the transformation device used by both Kamen Rider Evil and Kamen Rider Live. Part of the Driver can be separated and function as either the Evilblade or the Livegun.
Like the Revice Driver, the Two Sidriver was created by George Karizaki. When the inner demon Kagero possesses his host, Daiji Igarashi, he uses the Two Sidriver to transform into Kamen Rider Evil. When Daiji regains control of his body, he instead uses the Driver to become Kamen Rider Live to assist his brother and Fenix, though Kagero does sometimes resurface.
To transform, the user presses the Activation Knock Button on the Vistamp before stamping it on the Two Sidriver's Ohinjector. The user then inserts the Vistamp into the slot and pulls out the Evilblade/Livegun from the belt before pressing the trigger. Depending on whether the Evilblade or Livegun is used, the user wil trasnform into either Kamen Rider Evil or Kamen Rider Live.
You found other places with cheaper price?
Contact us here [email protected] so we can list it here for everybody!