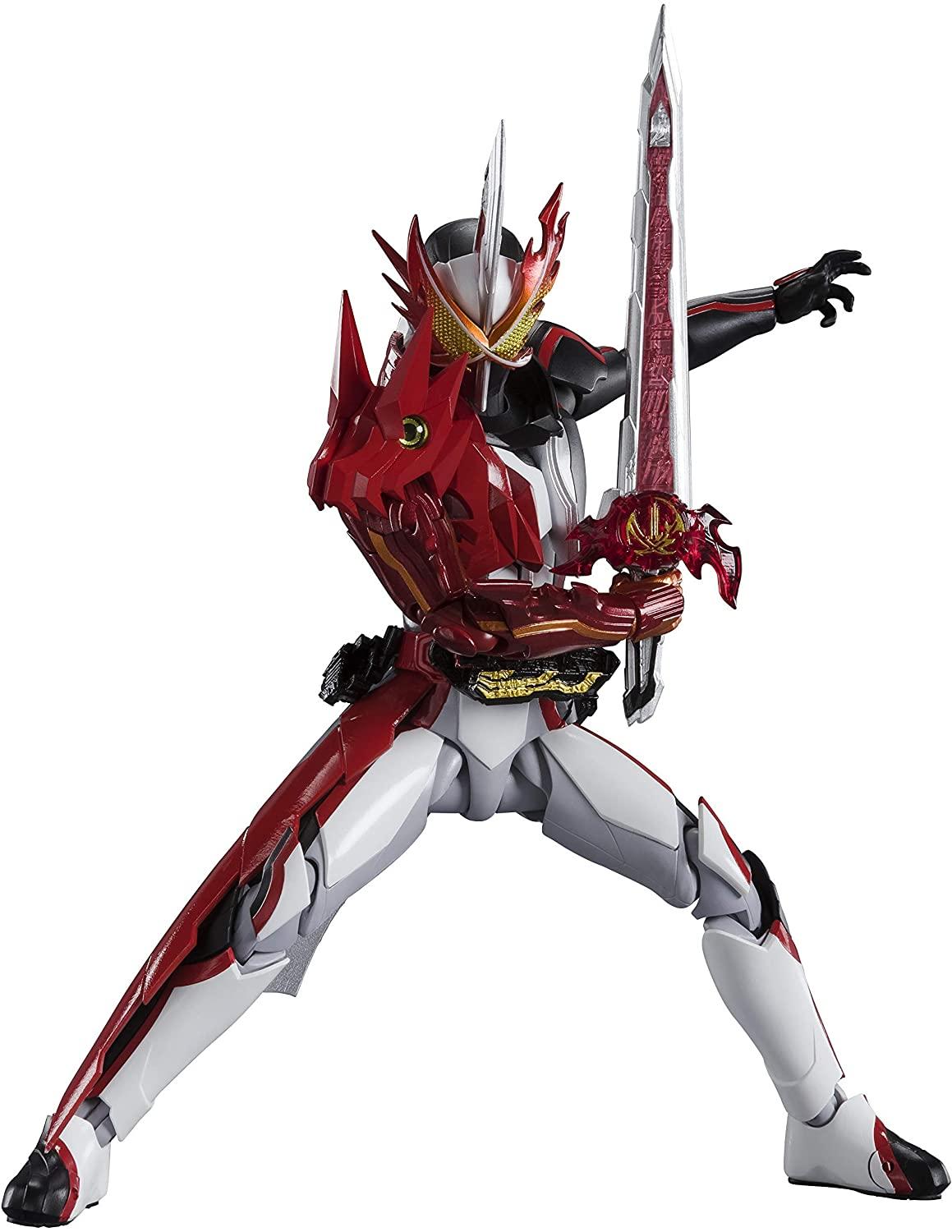 SHFigurart - Kamen Rider Saber Brave Dragon
Product information
$70.00
Description
Premium Kamen Rider Saber Brave Dragon SHFigurarts
Additional details
KAMEN RIDER SABER BRAVE DRAGON from "Kamen Rider Saber" joins S.H.Figuarts! His distinctive dragon-shaped shoulder armor is articulated to move in concert with poses, and the use of flexible material for side skirts lets you capture dynamic scenes! Translucent parts accentuate the look of his eyes and sword. [Set Contents] Main Body, Kaenken Rekka, Three pairs of optional hands • Look for origin of shipment: Only items shipped from within North America are being sold by authorized U.S. Retailers. The product box will have a Bluefin / Bandai Namco warning label, which is proof that you are purchasing an officially licensed Bandai product, distributed by its sole and authorized distributor (Bluefin ) for the U.S. Markets. This product has been thoroughly tested for safety and meets all North American consumer product safety regulations. The affixed label also entitles the purchaser to product support assistance within the United States.
About this item
Includes: Main Body, Kaenken Rekka, Three pairs of optional hands
Package Weight: 1.0 pounds
Package Dimensions: 2.17 L x 7.09 H x 4.13 W (inches)
Manufacturer: Bandai
You found other places with cheaper price?
Contact us here [email protected] so we can list it here for everybody!